Having perfect skin has never been so easy!
Get rid of Annoying Spots Now! 
⭐⭐⭐⭐⭐
"I love this little skin tag remover. I started by working on some of the age spots on my hands and it worked perfectly. It's easy to control this device and be precise. The initial zap is just a little sharp but very tolerable. 100% recommended!"
Danny V.
Reasons to love!
Say goodbye to unwanted spots and tattoos:
This pen can be used on dark spots, mole removal, freckles, nevus, and even on unwanted tattoos on any parts of your body!
You can use it anytime at your home. This is designed for home use easy to operate risk-free and safeyou will use at your home.

You will no longer have to pay a high price for time, travel and money at expensive clinics.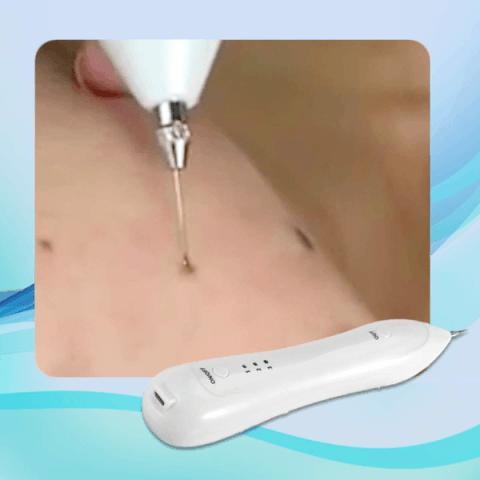 Easy to Operation and Portable:
Anyone can use this anywhere at any time just following the instruction. It is convenient and portable.
Appearance looks very noble and elegant, perfect gift for your mother, girlfriend or boyfriend, friend, daughter or son.
Specifications:

Material: ABS
Color: White
Length: Approx. 18 cm / 7.1 inch
Package Weight: Approx. 180g
Type: Spot Removal Pen
Function: Removing Spots, Dot Mole, Tattoo, etc.
Customer Support & Guarantee:

If you have any inquiry just contact us at hello@crovable.com and we will be very happy to assist you at all times!
All orders placed are protected with a 30 day Full moneyback guarantee, no questions asked!